Franklin Templeton Mutual Fund - Invest Online
For any assistance Call +91 9789 44 5 777 or send mail to snp.mutualfund@gmail.com
---
1. Click Invest Online button in Existing Investor Without Login.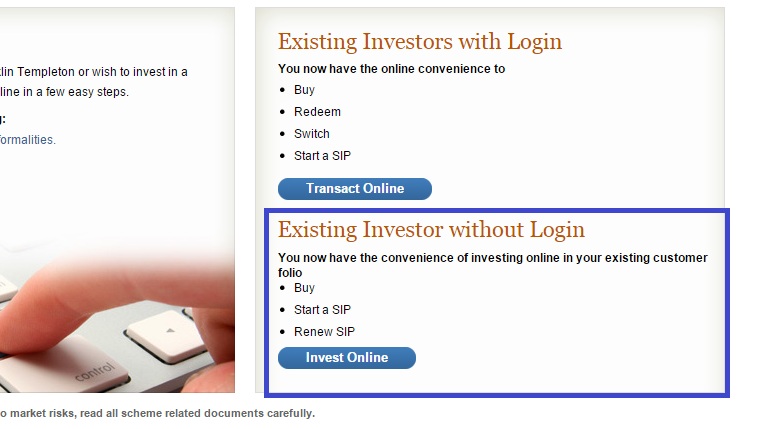 2. Read 'Terms and Condition' and click I Agree button to proceed.
3. Enter your Folio number and PAN details. Select 'Buy' option for additional purchase and click Next button.

4. Enter E070576 in EUIN textbox and click Next button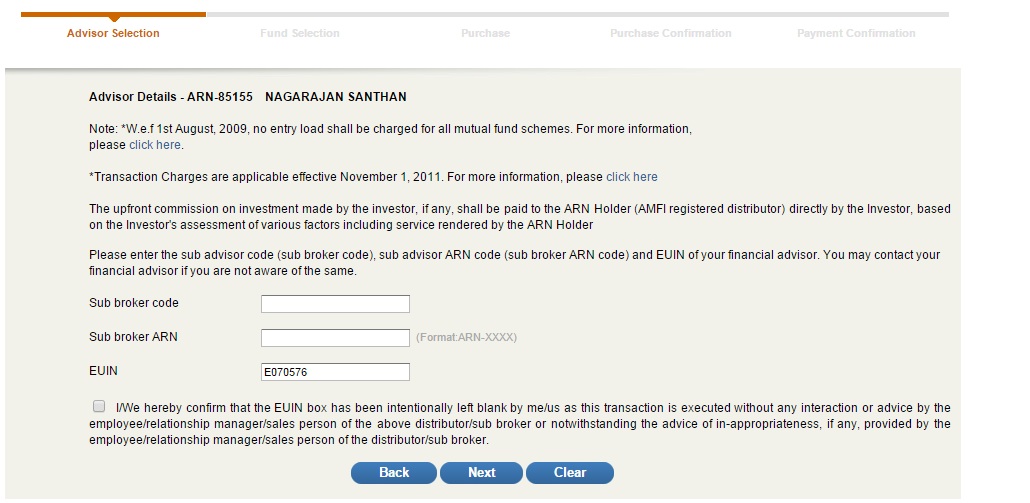 5. Select fund details (Existing / New) you wish to invest. (Read 'scheme information document' by click the link available in the page and select 'Yes, I have read the Scheme Information Document.' checkbox)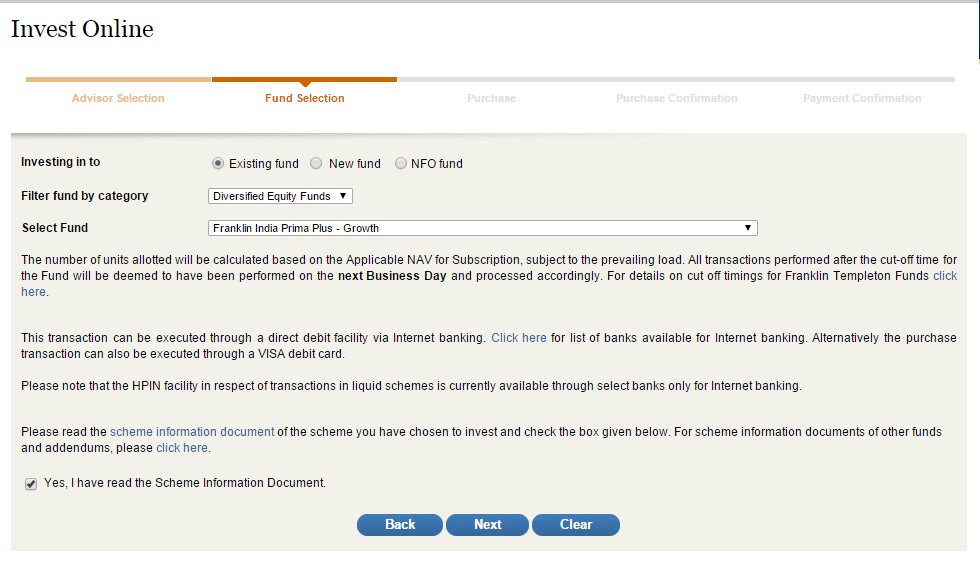 6. Click Next button
7. Enter amount and select your payment options. Ackowledge your transactions by select 'I/We confirm that I/We are making payment for this purchase..." checkbox.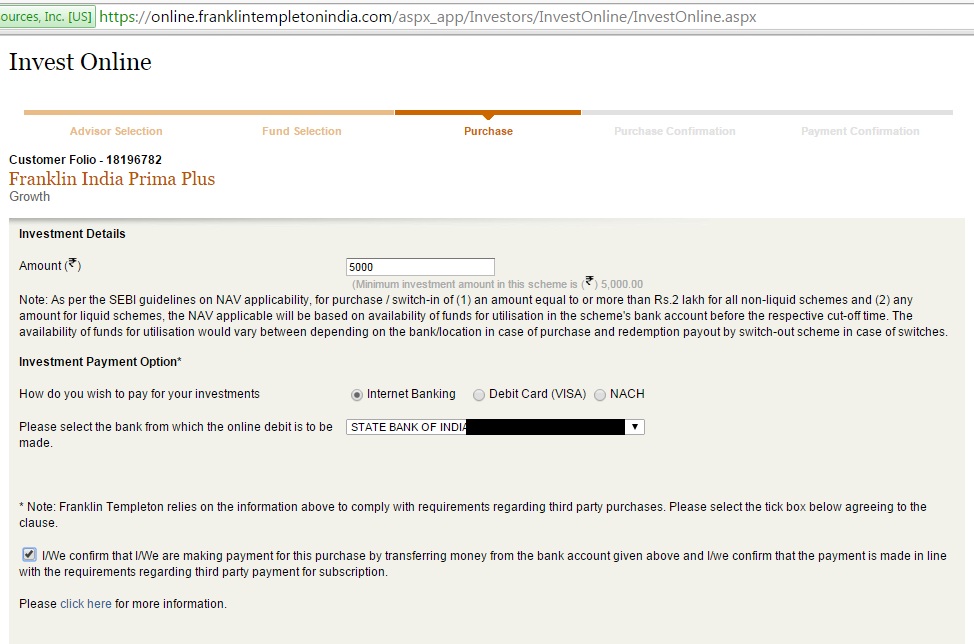 8. Click Next button
9. Click Next in Purchase Confirmation page to proceed payment gateway