Kids Higher Education
As a parent, we all want the best for our children and for them to have the best possible life.
The best way to do that is to provide them with a good education.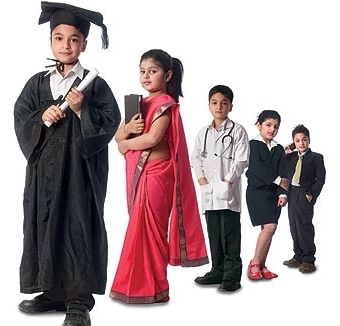 Everyone will agree the best asset we can give to our child in order to secure their future is a 'good education'. As a parent we always want to see our child happy, healthy and to have better opportunities especially if we ourselves didn't have them during those early years of life.
In today's world, we can fulfil all such desires only by providing the child with a good education.
But, providing a child with good education is not easy as it used to be earlier. Today, the scenario is different due to the following facts:
'Expenses are shooting up' the costs of sending a child to school in India have risen by 160% in the last 8 years. The average annual income of fairly well-off parents has not risen by more than 30% in the same period.
Apart from the pre-college expenses, the higher education expenses are increasing day by day due to the increasing competition. Now-a-days students have a number of choices for higher education. Specialized courses have higher fees structure like - Courses in the medical field usually involve higher costs than others.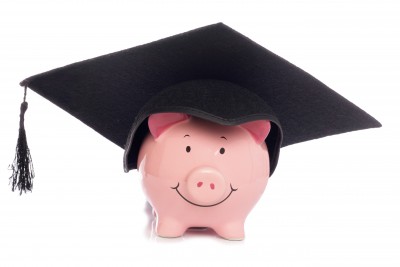 In today's world education has become more globalised with demand for more degrees. So if one is planning for overseas education than the expense also involves factors like the length of study, stay and the choice of country and university.
Apart from all the above expenses, there are even expenses involved with providing child with extracurricular activities, electronic gadgets and other related expenses.
Even after knowing the above facts it's quite shocking that many of us neglect the importance of child education planning and result is that we are under the mountains of loans at the time of need, which affects the savings that we have made for our retirement and also our personal financial budget for family. Some parents aren't even aware of its severity until it's too late - when their children have only a few years left until graduation! Others may hope that their kids are "smart" and will earn plenty of scholarships to pay the costs.
Right now, most Indians are planning for their child's education in an unstructured way. They just put some random amount in some generic financial product, without understanding how much would they require at the end, when the goal actually arrives.
The sooner you start investing for your child's education, the better. As with any other investment goal, time is your best friend!
We are very happy to assist you to achieve your Kids higher education needs.
Call us today to invest for your Kids higher education.